January's MAGAM theme is "Jump into January". As I have never made this pattern before, I will be "jumping in" with Burda 7342 - View A. Bonus - all fabrics, trims and zipper are from the stash!
This is a loosely woven wool that I picked up at the
ASG Garage Sale
last year.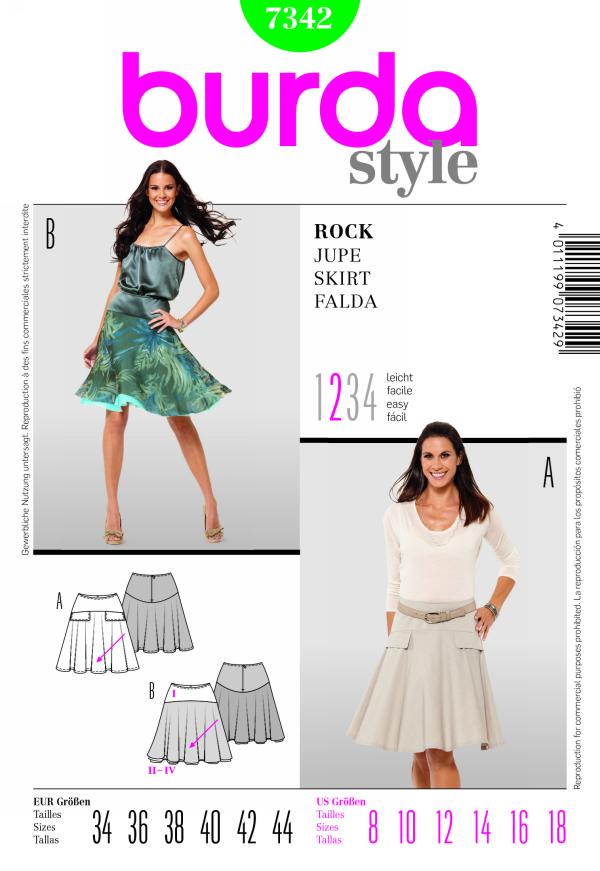 Here's a better picture of the pattern. The lower portion of the skirt is cut on the bias so this should be tricky to cut out with the plaid fabric.
The top front and back yoke linings will be from the cotton stripe on the left. The blue rayon will make up the skirt lining and I'm hoping to incorporate this trim from the stash on the inside somewhere too.
Here's all pieces together. Looks pretty nice together so far!
Happy Sewing everyone!
Star