This could possibly be my new favorite dress pattern. This is Very Easy Vogue 8553.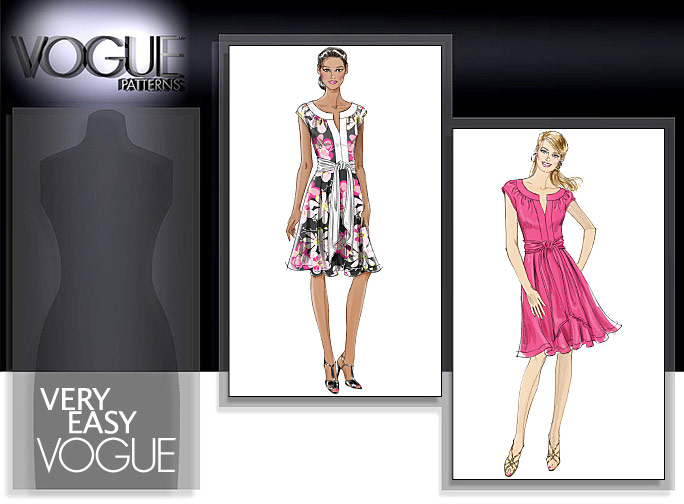 This dress was made out of a retro looking knit fabric purchased at the Sewing Garage Sale last year. The fabric was crying out to be made up and this pattern fits it perfectly.
The pattern has pleats in the front and the back skirt pieces along with a gathered section on the bodice back that is very comfortable.
The front bodice has two pieces that create the V in the front. I found the V to be a bit low so I ended up hand stitching about 1.25 inches of it closed after construction and it works much better now.
I opted to use bias tape to finish off the armhole edges rather than just turning down twice as the pattern recommends.
Back view again. Isn't it cute!!
And I'm happy to say that I recently purchased a coverstitch machine and it is fabulous!! Just look at that perfect hem with 3 rows of stitching on the outside - all sewn in one pass!!
This counts as a stashbustin' garment too and my yardage numbers are racking up quickly for this year!!
Total yardage for this dress = 2.875
Total stashbustin' yardage sewn YTD = 44.875
Just a quick post today. Happy sewing everyone!
Star