I haven't been to Stonemountain and Daughter Fabrics in Berkeley, CA in more than 12 years. When I walked into the store on Saturday, with my Husband and Mom and Dad in tow, I was left speechless - not by the amount of fabric in that little store, but by a follower of my blog!
Not more than 10 steps into the store and a lovely lady said to me "I know you, I follow your blog". I was so excited, stunned, proud and for once in my life, totally speechless all at the same time! How exciting to meet one of my followers!!! I was so excited I completely forgot to say even thank you or ask her opinion of my blog and worst of all, I've already forgotten her name! What a perfect selfie opportunity with a follower and I completely blew it! So to my lovely follower I say thank you for the wonderful compliment and next time, I will be prepared!
Needless to say, my head had grown so big at this point, thinking that the Sewing Paparazzi was going to pop out from the quilting cottons around the next corner, that I almost forgot why I was there - oh yeah - to shop for fabric!
With my big list of fabrics in hand, I was off to see what fabulous fabrics wanted to jump in my cart. With only 1.5 hours on the parking meter and time ticking on, I needed to get to it! The store arrangement was quite different from when I was last there oh so long ago, so I needed a little while to just wonder and see what I could find.
I ended up with a cart full of wonderful things....
Here's a close-up of the haul.
Plans for the fabrics so far are:
With the lovely tan and blue Ikat in the upper right corner will be Vogue 1309 - an Issey Miyake pattern that I've been searching for the perfect fabric.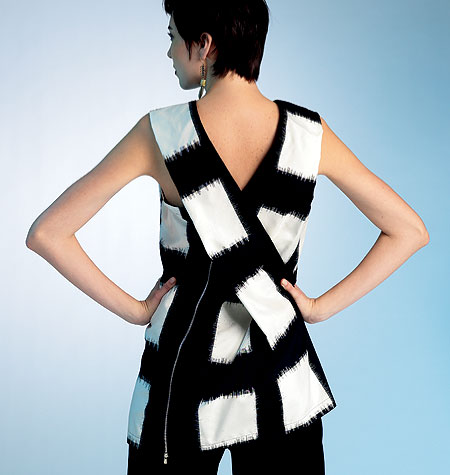 The burgundy and black wool in the lower right hand corner will be Vogue 2873 - a Michael Kors jacket. This was a steal - an Italian Wool normally $24.00 a yard on sale for 1/2 off!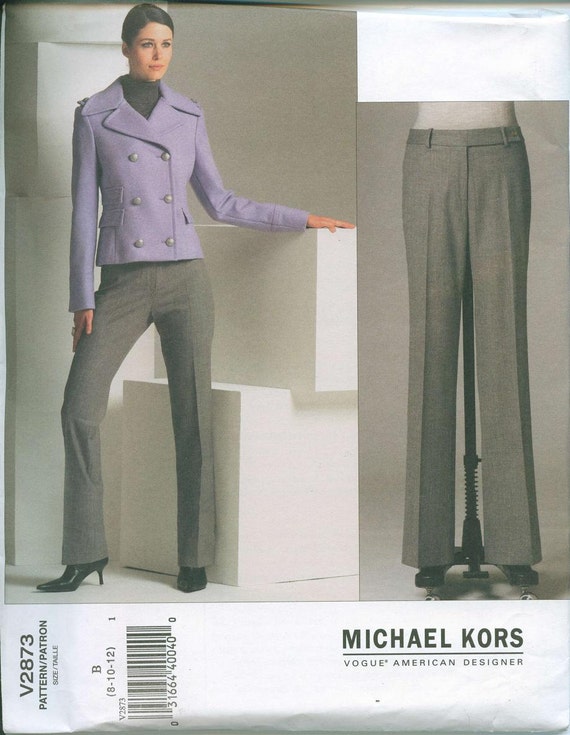 The crazy fun print in the middle of the bottom row will be Simplicity 2364 - a pattern I still need to purchase.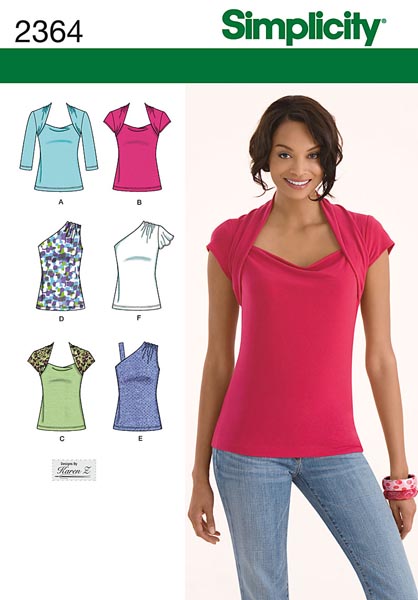 And if there is enough leftover, I might make this one again as well - Vogue 8817. Wouldn't that fun fabric look great on the bottom of this top?
As for the remaining two knit fabrics, I don't have anything in mind for them just yet, but they will make a great addition to my stash. If you have any ideas, please leave me a comment!
Until next time,
Happy Sewing!